Start Here for Your Nursing Career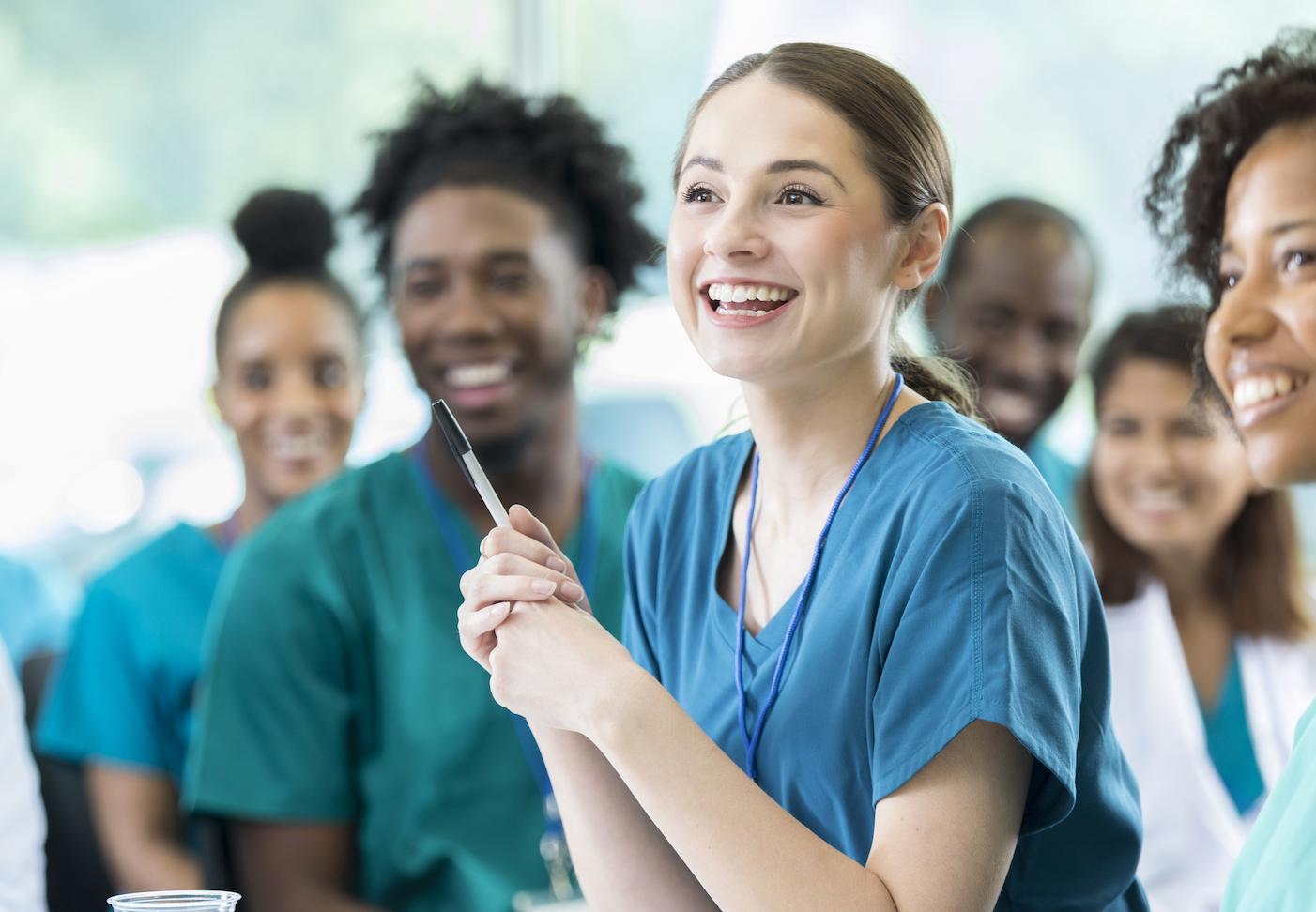 What is Palmetto Caregivers?
This free program is led by the University of South Carolina College of Nursing with the backing of SC DHEC and the CDC. It is designed to mobilize more Certified Nurse Aides, or CNAs, and meet the growing demand for these jobs in long-term care facilities and skilled nursing facilities.
Through our guided process, we'll connect you to free in-person training, CNA certification, and employment opportunities. Participants will be fully equipped to perform crucial CNA duties throughout South Carolina.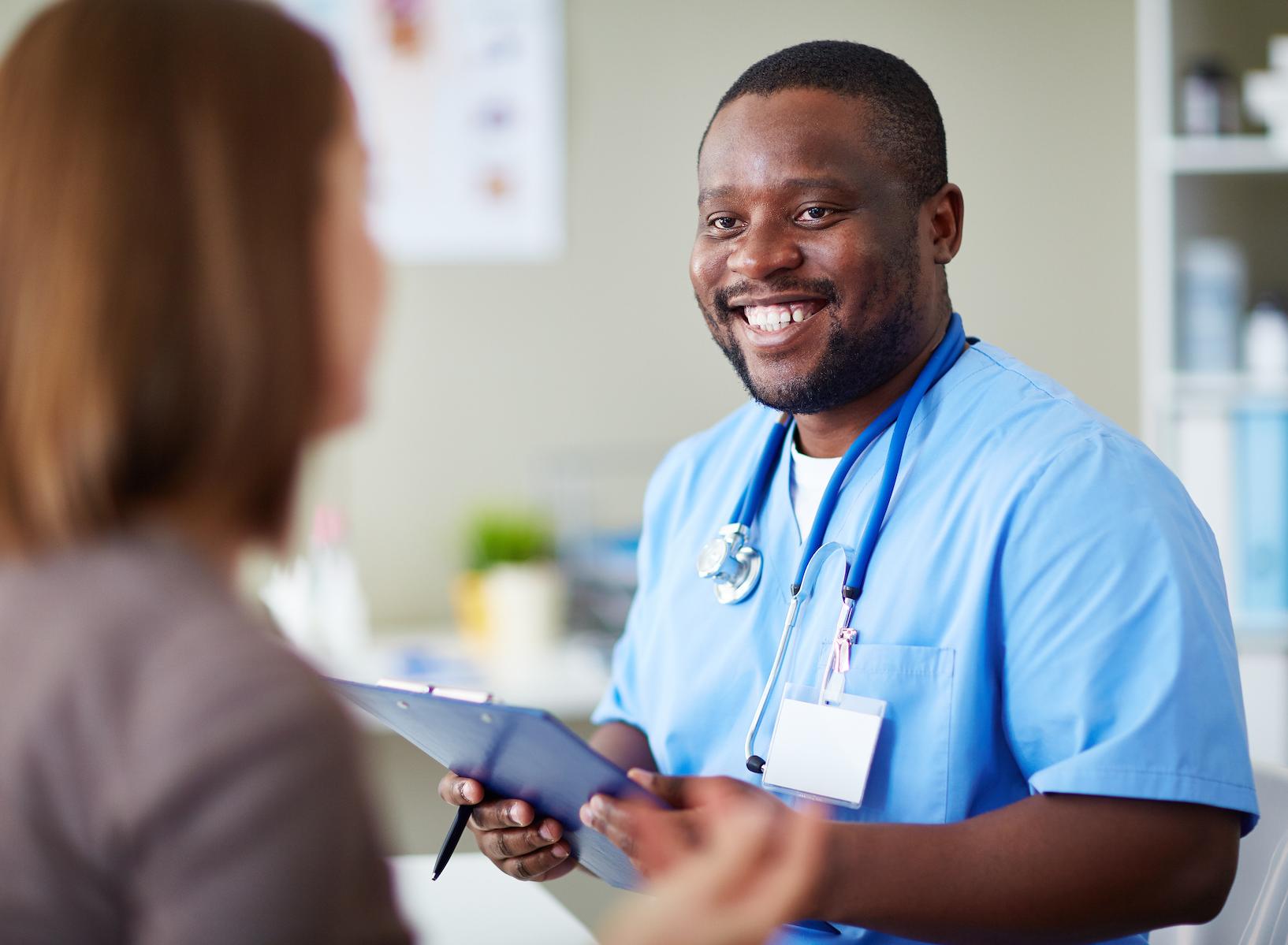 Become a Caregiver
Pursue a fulfilling career as a CNA. Sign up to get connected to free training today.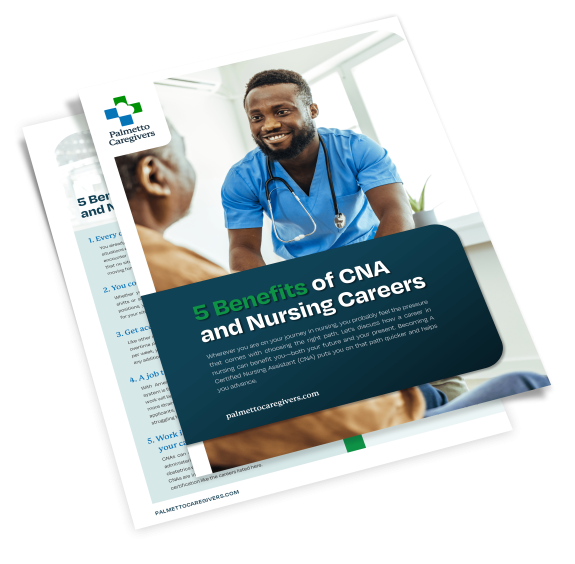 Advance your career in health care as a CNA.
Use this guide to help plan a rewarding career in health care. See how becoming a CNA can open up your goals for the future.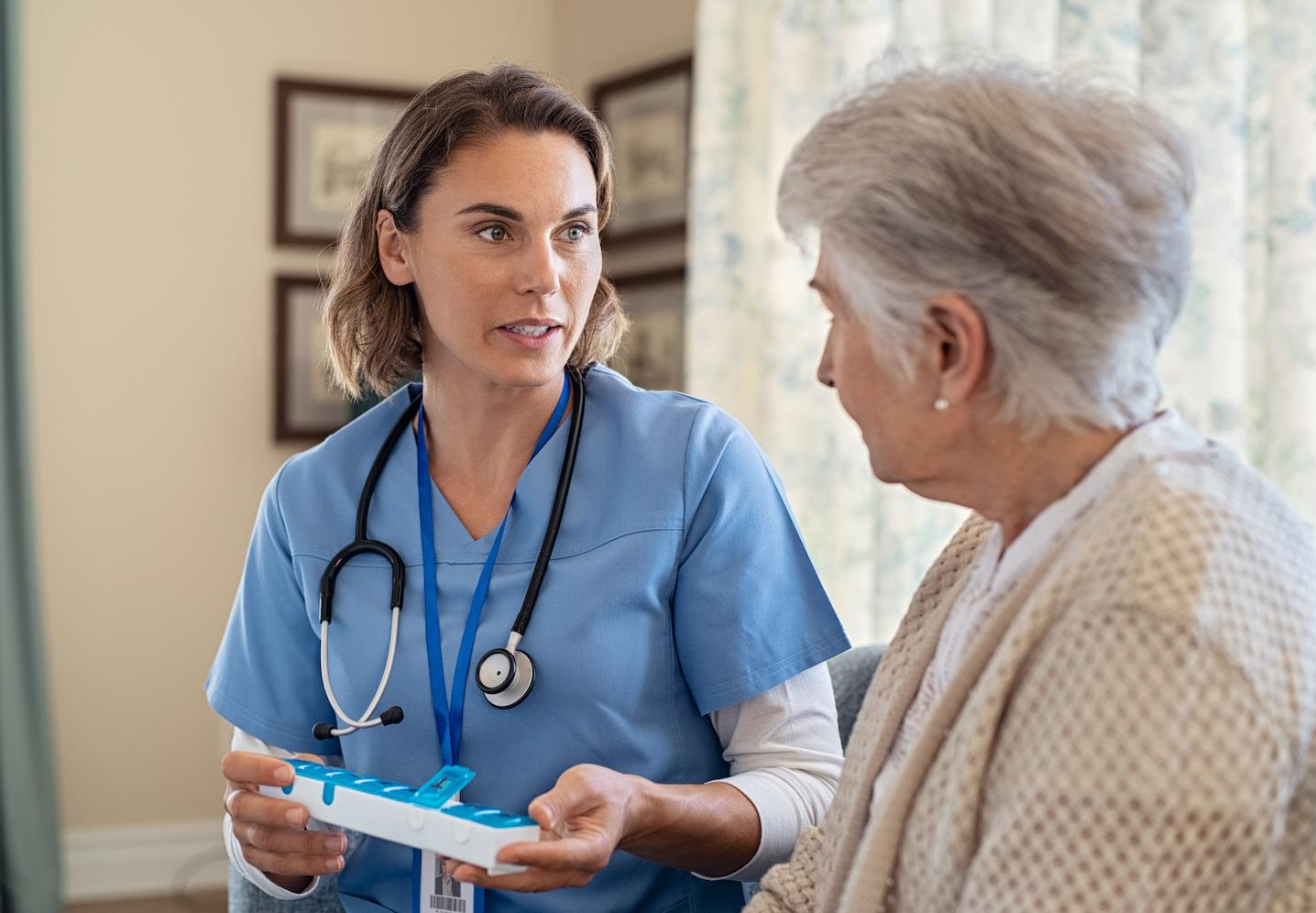 Program Details
Our program equips new CNAs to make a tangible difference in our communities and in their own lives. We're partnering with training facilities across SC to bring you hands-on CNA training for free.